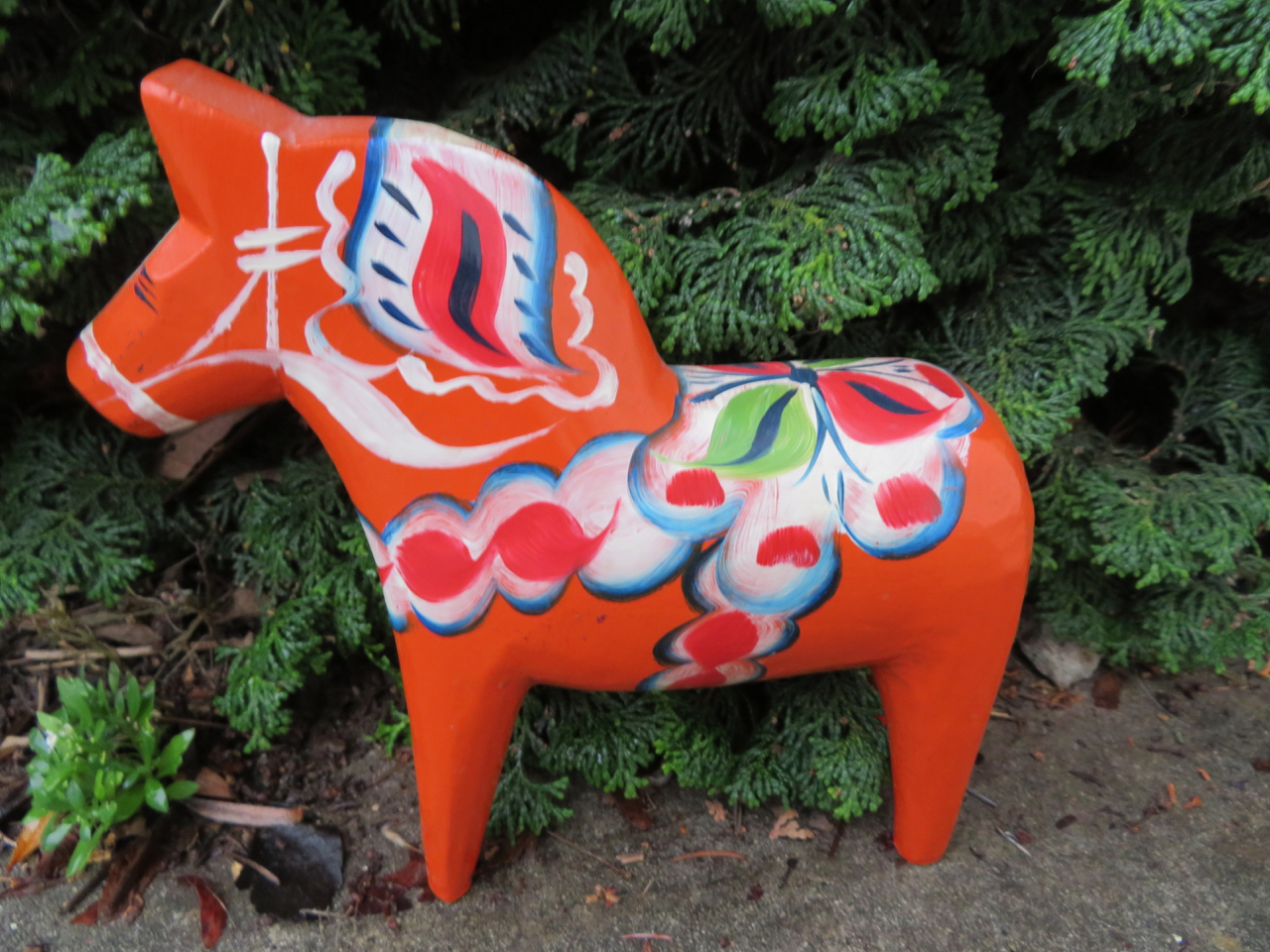 O satisfy us in the morning with thy loving kindness
That we may rejoice and be glad in all our days.
Make us glad according to the days wherein we have been afflicted
And the years we have seen evil.  ~~~(a version of Psalm 93) 
I read this verse daily. I learned this ritual at a friend's memorial service and remember his practicing to be a more spiritual person. During Advent these words remind me to be hopeful and to be in service, bringing my gifts to share to offer light and hope, knowing that all of us together can change the world.
This can be a time of reflection and contemplation concerning my beliefs about service and whether or not I follow them in my daily life.
My Swedish Dala horse reminds me of the Swedish tradition of Santa Lucia Day; the bringing light to the world and remembering the Saint who shared her beliefs and her service to the Swedish people, helping to bring them food in a time of need.
I was one of the girls who performed this ritual at the Swedish Lodge. 
We wore white dresses, and the older girl wore a crown of greenery and lighted candles.
We sang a Swedish song about Santa Lucia and served cookies to the people.
Prayer for Advent Joy (adapted from Joyce Rupp, O.S.M.):  In this season, O God, help me to refill the oil in my inner lamp by seeking to trust more deeply in you. Amen.
Diane C., United Methodist Church, Santa Cruz