ARE YOU FRUSTRATED BY TECHNOLOGY?
Bring in your laptop, phone, or any other tech gadgets. Youth volunteers will help you increase your skills with technology, social media, and digital devices. Drop in for a free opportunity to get the help you need.
Upcoming workshops:
11:00 am-2:00 pm
February 20th
March 5th
For more information call 831-427-5066, or [email protected]
A program of the Volunteer Center of Santa Cruz County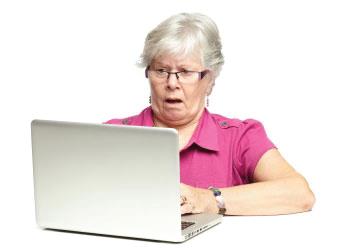 ¿ Se siente frustrado por la tecnología?
Podemos ayudarle a aumentar sus habilidades con la tecnología, los medios sociales y dispositivos digitales. Únase a nosotros para sesiones gratuitas mensuales.
Próximos Tallares:
11:00 am-2:00 pm
20 de febrero
5 de marzo
Para mas información llamar al 831-427-5066
Un programa del Centro de Voluntarios del Condado de Santa Cruz